'Australian South Sea Islander' (ASSI) is the specific title of our community demographic legislated under 1994 Commonwealth recognition for the descendants of South Sea Islanders (SSI) Blackbirded to Australia in the 1800s.
The Australian South Sea Islanders – Port Jackson (ASSI-PJ) represent social justice for ASSI people with regards to cultural maintenance, identity, human rights, well-being, economic and educational interests within the context of being one of the many contributing cultures of non-European origin in Australia.
The 'indentured' labour trade, known as blackbirding, took place between the years 1863 and 1904.
Eighty islands were affected, including most of modern-day Vanuatu, the Solomon Islands, Papua New Guinea, Fiji, Tuvalu and Kiribati
Some islands were stripped of their entire male populations to work primarily in the sugar, maritime and pastoral industries of Australia – while approximatey 5% of those taken were women.
As a result of this atrocity, some 15,000 people – around 30% of those traded – died in the first years of their indenture from exposure to common European diseases which were non-existant in the Pacific Islands. Despite knowing about the high mortality rate, authorities continued the practice to its fullest capacity.
The first documented case of large scale indentured labour from the Pacific actually dates back to 1847, when entrepreneur and politician Benjamin Boyd illegally trafficked 65 labourers from New Caledonia and Vanuatu to Eden in NSW to support his whaling and pastoral activities. This incident was a humanitarian disaster, with the islanders who survived having to walk to Sydney to seek return passage.
As early as the 1860s onwards, some 3,000 South Sea Islanders were involved in fishing and pearling industries of the Torres Strait islands.
From 1870 onwards, through the London Missionary Society, South Sea Islander missionaries established Christianity in Torres Strait, leading to today's annual July 1st, Coming of the light remembrance. The most significant ASSI colony in the Torres Strait is on Mua (St Pauls) Island, established by the Anglican Church in the 1900s.
Australian authorities finally moved to close down Queensland's blackbirding trade in 1901. Legislation enacted introducing a White Australia Policy, along with the Pacific Island Labourers Act of 1901, led to the mass deportation of some 7,000 Australian South Sea Islander people. Individuals, families and children were sent back to their disconnected, and in some cases, unknown islands of heritage between 1904–1908.
Through the continued advocacy and research work of ASSI descendants, a number of unmarked sites across Queensland and NSW have been identified as the resting place for our deceased ancestors who died in the fields. Today, Australian South Sea Islanders have an unmistakable kinship with Aboriginal and Torres Strait Islanders, and considerable levels on intermarriage, as the trade saw our ancestors absorbed under the Aboriginal Protection Acts and placed on the same missions, stations and reserves specific to Indigenous Australians.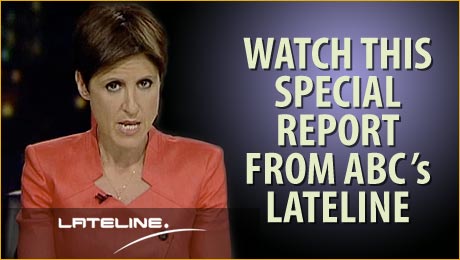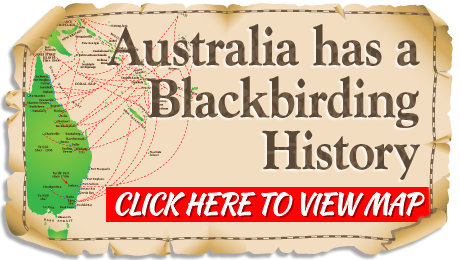 The ASSI-PJ wishes to acknowledge the following Supporters: