The Historical Advisory Panel to the ASSI.PJ is lead by Professor Clive Moore from the University of Queensland and Professor Gracelyn Smallwood from James Cook University.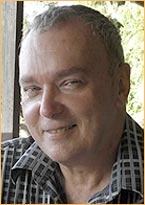 Professor Clive Moore CSI, FAHA, holds BA Hons and PhD degrees from James Cook University. He has taught at James Cook University, University of Papua New Guinea and University of Queensland, where he is now McCaughey Professor of Pacific and Australian History in the School of History, Philosophy, Religion and Classics.
His major publications have been on Australia's Pacific Island immigrants, the Pacific labour reserve, Australian federation, masculinity and sexuality, New Guinea, and the Solomon Islands. The inaugural President of the Australian Association for the Advancement of Pacific Studies (2006-2010), in 2005 he received a Cross of Solomon Islands for his history work on Malaita Island. In 2011 he became a Fellow of the Australian Academy of the Humanities and in 2012 was made an Outstanding Alumni of James Cook University. Since 1976 Professor Moore has been adopted into the Rakwane family in east Fataleka, Malaita Island, Solomon Islands.
Author of over 70 refereed articles, chapters, and major biographical and encyclopedia entries, five monographs, co-author of six books and editor of six journals and books, his major publications on the Queensland labour trade and Australian South Sea Islanders are: the edited work, The Forgotten People: A History of the Australian South Sea Island Community (ABC, 1979), the monograph Kanaka: A History of Melanesian Mackay (UPNGP and IPNGS, 1985) and Australian South Sea Islanders: A Curriculum Resource for Secondary Schools (with Max Quanchi and Sharon Bennett), (AusAID and Queensland Department of Education, 1997); Australian South Sea Islanders: A Curriculum Resource for Primary Schools (with Max Quanchi and Sharon Bennett) (AusAID and Queensland Department of Education, 1997).
---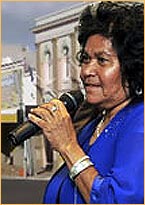 Professor Gracelyn Smallwood – AO, MSc, RN. A Vanuatu descendant and Birri-gubba Woman & Elder for the Birri people in Townsville Gracelyn was awarded Queensland Aboriginal of the Year in 1986; an Order of Australia medal in 1992 for service to public health, particularly HIV-AIDS education; and in 1994 was the first woman, Indigenous person and non-paediatrician to receive the Henry Kemp Memorial Award at the International Society for Prevention of Child Abuse and Neglect.Scholarship in cross-cultural comparative health of Maori and First Nations in New Mexico and Arizona, and then Polynesian disadvantage in Hawaii.
Gracelyn has lectured in cross-cultural studies at the East-West Centre in Hawaii and was Associate Professor and Director of the University of Southern Queensland's Kumbari/Ngurpai Lag Higher Education Centre for Aborigines and Torres Strait Islanders from 1995 to 1999. She has lectured at Thursday Island, the University of Honolulu, and participated as a speaker at a W.H.O conference in public health. Currently works at the largely Indigenous Cleveland Youth Detention Centre as nurse and mentor, and at Townsville Hospital as a nurse and midwife; Associate Professor and Indigenous Advisor to the Vice-Chancellor at James Cook University a driving force behind JCU's progressive Reconciliation Statement.
---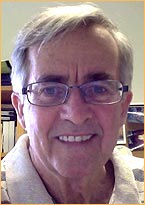 Professor Douglas Hunt teaches political science at James Cook University in Cairns. His work on Queensland industrial relations and labour history recently led him to research on the history of the early years of the Southwest Pacific labour trade. In particular, a current research project centers on the life and times of Henry Ross Lewin, who brought the first Pacific Island labourers to Queensland for Robert Towns in 1863.
A notorious recruiter, Lewin operated out of Brisbane and then from Vanuatu until 1874, when he was killed on his Tanna plantation. Rather than a standard biography of Lewin, the research aims to incorporate the experiences of Islanders themselves, and to provide a lens through which to re-evaluate this period. Doug is a voluntary consultant to the Vanuatu Cultural Council's blackbirding history project, and keenly believes in the contribution of historical research to recognition of Australian South Sea Islanders as a distinct and important community.
---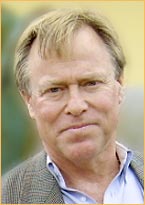 Professor Steve Mullins teaches at Central Queensland University in Rockhampton. He is maritime historian who specialises in the pearl-shelling, bêche-de-mer (trepang) and trochus industries in the western Pacific, northern Australia and Propinsi Maluku, Indonesia.
His first book was a history of the colonial occupation of Torres Strait, which highlighted the crucial role South Sea Islanders played on the maritime frontier. He led the 1995/96 Commonwealth Attorney General's Australian South Sea Islander research project (After Recognition: access and equity for Australian South Sea Islanders) and was an historical advisor to the 1994-96 DFAT/EQ curriculum development project.
Since then he has participated in a number of Australian South Sea Islander history projects in Central Queensland, the last of which resulted in the publication of '"Mere colloquial things" South Sea Islanders and the memory of place' for the CRC for Coastal Zone, Estuary & Waterway Management.
---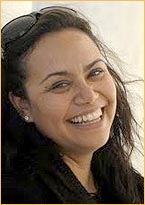 Professor Francis Bobongie Central Queensland University Grad Cert TEFOL, TEFOL 2010, CQUniversity Masters Administration 2003 – 2004, University of Southern Queensland 2012, D.Prof Studies, Transdisciplinary Studies 2008 – 2011, Avondale College, Bachelor of Education, Primary 1994 – 1997, 1997 Student Dean (Andre Hall), PACIFICA Club 1994-1997, Music Coordinator Avondale College Church 1996 – 1997.
Founder of GLEAM (Girls Leadership Education and Advancement Mission) which advances girls and women in the Pacific through a scholarship fund for high school students and small projects fund, Currently tutor for indigenous students at CQUniversity.