ASSI.PJ express gratitude to those that have supported our vision as specialists in many fields of ASSI leadership, Community development, Education & training, Historians, Media, Entertainment.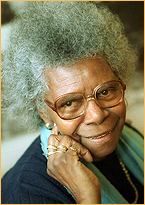 Mrs Bonita Mabo AO – Honorary Patron

Mrs Bonita Mabo, like her late husband (Eddie Koiki Mabo), has always been an activist, and recently recognised as an Officer (AO) in the General Division of the Order of Australia for "distinguished service to the indigenous community and to human rights as an advocate for the Aboriginal, Torres Strait Islander and South Sea Islander peoples".
As an honorary patron Mrs Bonita Mabo AO will assist in the very critical work ahead of drawing the public and Commonwealth and State Government attention to many issues concerning the tragic history and abuses of South Sea Islander human rights in Australia during 19th and 20th century.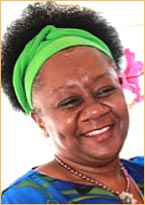 Emelda Davis / Tanna Island, Santo, Ambae – Vanuatu.
My mother is first generation born to a 'Sugar Slave' who was kidnapped off the beach on Tanna Island at 12 years of age.
Emelda's boasts diverse expertise in community development, education, training, media, marketing having worked for Federal, State Government, Community and Grassroots organisations. Her work as President since 2009 has seen the revival of 'the call for recognition' for her people through coordination of five Wantok national workshops between 2012-2015 and development of the National Australian South Sea Islander Association (NASSIA) followed by the adoption of the NASSIA constitution at Tweed Heads NSW.
Landmark achievements include the 2013 NSW Parliament bipartisan support in the name of social justice for ASSIs. Emelda as a director with four other women has formed The Lillian Crombie Foundation (TLC) to assist Indigenous and broader communities facing hardship.
2015 ASSI.PJ received the NSW Council for Pacific Communities Award in the 'Community Events' and 'Stronger Families' category. 2016 Emelda has been nominated for NSW Women of the Year by her local member for Sydney Alex Greenwich in furthering the plight of her people.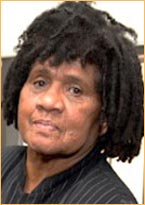 Shireen Malamoo / Aboriginal Kanak descendant Tongoa – Vanuatu.
Shireen currently sits on the Justice Health Board, AHMRC – Ethics Committee and The Roberta Sykes Indigenous Education Foundation. Shireen is a founding board member and driving force behind the ASSI.PJ political perspectives.
In the 1970s, she worked for the Department of Social Security in Townsville, Queensland and her involvement with the Secretariat of National Aboriginal and Islander Child Care included membership of the Finance Committee. A Commissioner of the Aboriginal and Torres Strait Islander Commission (ATSIC) from 1991 to 1993 and sat on the NSW Parole Board for 9 years (1994 – 2003).
Shireen has extensive experience in the management of non-government services for the Aboriginal community including the Aboriginal Legal Service, the Aboriginal Media Association and the Aboriginal Medical Service in Townsville and AMS Redfern board. 2009-2012 saw her sit on the ATSI advisory panel to the City of Sydney introducing the word 'Invasion' to the preamble of Sydney City.
As our first celebrated jazz artist she has performed with The Pacific Main Stream jazz band, internationally acclaimed Johnny Nicol and the New York Jazz Qt Mimi Jones – Camille Thurman. A proclaimed artist Shireen's work is influenced by her involvement in Black affairs.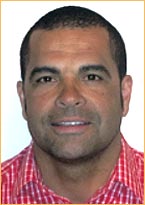 Danny Togo – Ambae, Santo, Tanna – Vanuatu.
As Vice President Danny is a dedicated team member with a strong commitment to community development and empowerment for our youth. From a national perspective Danny has played an instrumental role in the development and delivery of Wantok from 2012-2015.
Danny is a delegate on the round table for the National Australian South Sea Islanders Association (NASSIA) nominated in Tweed Heads. Through telling the ourstory of his 'Tuku' family history he hopes one day Australia as a whole will embrace it's blackbirding history. Danny's skill base comes from years spent as company and logistics manager for a high ranking recycling firm.
He says… "Our reconnection with heritage, culture and history injects stability into our communities leaving a lasting legacy."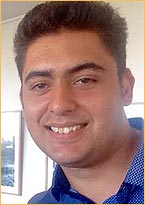 Zachary Wone / Malaita Province – Solomon Islands
In 2010 Zac completed a Bachelor of Legal and Justice Studies at Southern Cross University. Zac's career so far has seen him in a number of leadership roles such as 2011 Assistant coordinator for a Youth summit in Vanuatu as part of Voice Australia's Indigenous Youth Leadership Program.
In 2012, Zac was accepted into the Australian Public Service graduate program with the Australian Agency for International Development (AusAID). Zac's time with AusAID included Chair for their Indigenous Employees Network and a short term posting in Papua New Guinea.
Zac is currently employed as program officer with Caritas First Australians program. He is also the current West Sydney delegate for the ASSI NSW State Alliance, ASSI National Association (round table) and the Deputy Vice Chair for ASSIPJ.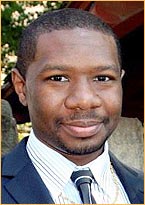 Shola Diop / Tanna Island, Santo, Ambae – Vanuatu
In 2013 Shola completed a Bachelors degree in Business Administration and Finance while on a USA Div 1 scholarship for basketball. On his return to Australia working with Ernst and Young in 2014 he completed a Diploma of Charted Accounting with Deacon University.
Shola is gainfully employed with a leading international asset management company. As a 2009 founding member of the ASSI.PJ Shola has demonstrated a great level of commitment and loyalty as an advocate for his community, working in a voluntary capacity as Treasurer.
Shola believes innovative thinking is a positive youth and grassroots concept for development in cross cultural and collaboration with Indigenous, ASSI and broader community projects.