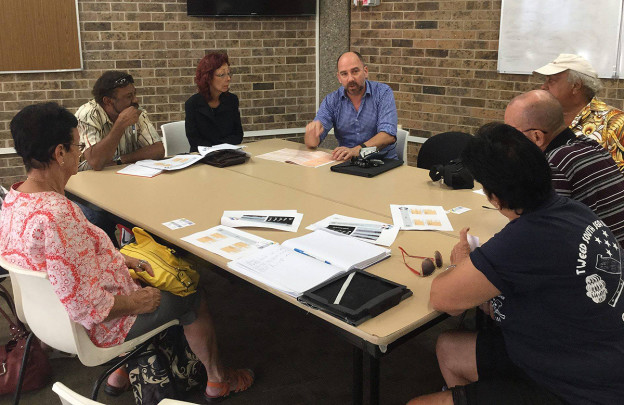 A message from TWEED SOUTH SEA ISLANDER ASSOCIATION.PLEASE SHARE THIS FAR AND WIDE WITH FAMILY AND FRIENDS.
During the week, members of the board and committee met with David Keys, Manager of the 2016 Census, Targeted Strategies of the Australian Bureau of Statistics and Lynette Zito, District Manager for the ABS.
What we were told is that in our last Census only nine (9) people in Lismore, fourty nine (49) in Tweed and seven (7) people in Chinderah identified their heritage as ASSI. We were, and still are, completely shocked! The numbers recorded Australia wide are less than 2000!
What we learnt is that the ABS do not give out your information to any other government organisation. They are bound to secrecy by the Census Act and can be prosecuted if this information is revealed. So please don't worry about who your data is shared with because the answer is no one!
Everyone, including other government agencies, can only access general numbers not specifics.
What we need is for people to identify their heritage in Question 18 as "ASSI," "Australian South Sea Island," "South Sea Islander" (all of these will be converted to Australian South Sea Islander).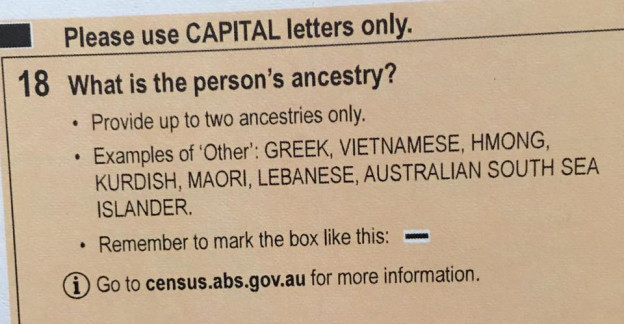 If you have dual heritage please also identify your Aboriginal or Torres Strait heritage on Question 7 – but don't forget that no matter what you fill in on the whole form, please, please, please fill in Question 18 with your heritage at "ASSI."
Those four little letters will give the government a better idea of how many of us there are and in turn, will help us on our fight to receiving assistance, support, grants, scholarships, apprenticeships.
Without those four little letters, the government will have no idea that we exist in the numbers that we do and therefore we will not get the assistance we need!
Please get this message out there to all of your family and friends. No matter what else you fill in on this form get those four little letters – ASSI, written down for Question 18.
Tell the government that the approximately 8000 Islanders that stayed after the 1901 deportation that our numbers have swelled to probably 50 000 – 80 000 (conservative guesstimate).
Honour our heritage and ancestors and make this government see our numbers and be held accountable for its actions – fill in Question 18 on Census night, August 9th, with those four little letters – ASSI.
Once it's been established that we exist in huge numbers, we can then lobby the government to put us in Question 7 before the next Census so it is just a mark that you put in on the same question where you acknowledge your Aboriginal or Torres Strait Islander heritage.
FOUR LITTLE LETTERS on QUESTION 18 – ASSI.