ASSIPJ would like to acknowledge the following formidable people for their expertise and relentless commitment to the Wantok capacity building workshops between 2012-2015. Our Strategy Team for Wantok consist of: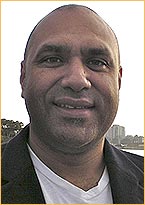 Duane Vickery – Solomon Island / Vanuatu descendant.
Corporate Governance (Avondale alumnus of 1993) is the founder and managing director of ETM Perspectives Pty Ltd, a business that provides advice, training and research in relation to Indigenous and South Sea Island affairs in Australia.
Following his graduation from Avondale with a Bachelor of Education, Duane completed a Master of Education at the University of New England and worked for the Federal Government in Indigenous Affairs. He founded his business in 2002.
Duane is excited for the opportunity to impart his corporate governance and strategic business perspective knowledge and skill base in to the development of the ASSI National Body.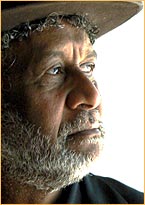 Pastor Ray Minniecon – Ambrym Island descendant.
Pastor Ray Minniecon is a descendant of the Kabi Kabi nation and the Gureng Gureng nation of South-East Queensland and also a descendant of the South Sea Islander people with strong connections to his people of Ambrym Island.
Currently, Ray is the Director of Bunji Consultancies. He is a "Vision Keeper" of the World Christian Gathering of Indigenous Peoples and Community Chaplain in the Redfern Community – Sydney, a pastor with the Aboriginal Evangelical Fellowship along with many other development projects.
Ray has a BA in Theology from Murdoch University in Western Australia including Coordinator of the Aboriginal Education Unit, which he helped establish. He also assisted in developing the Aboriginal Employment Strategy.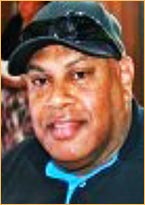 Graham Tanner
Facilitating with some twenty-five years experience in the arena of community engagement particularly from an Indigenous and Australian South Sea Islander Perspective.
Having written and implemented numerous Community Empowerment workshops inclusive of Staff Development in support Provision to specific Target Groups, with an emphasis on, "Making a Mark that Cannot be Erased."A prolific writer of articles, funding submissions, business plans and personal manuscripts combined with background dealings in Litigation Preparatory, Mentoring, Anti Discrimination and Disability Advocacy.
A Cultural and Pentecostal Faith visitor to outlying nations and Advisor to a past Australian member of International Third World Leaders Association.
Melina Fakatava / Ambae, Santo – Vanuatu
Melina is committed to her community and having found family in Vanuatu through travelling to cultural celebration's she has a strong love and connection to her forefathers lands. Melina is highly skilled in office administration and has over 20 years of experience in customer service.
Other areas of skill for Melina have been in cultural awareness delivering Indigenous initiatives for TV program content in her capacity as an assistant producer and production assistant.
A staunch supporter on location for the Wantok initiative Melina is on the frontline with her community and assists with location project management. Melina represents her mother with pride 'Carriette Pangas' (nee Togo) who was a founding member of the ASSI.PJ and whose painting inspired the ASSIPJ logo design.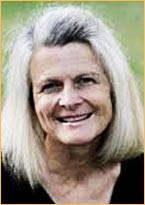 Marie Geissler
Marie is a PHd candidate at the University of Wollongong in the Faculty of Creative Arts. Her thesis is on Australian Aboriginal Art. A writer about the culture and arts, then on the business development side in promoting Indigenous based businesses Marie Geissler is the Director of Geissler Communications and Marie Geissler Fine Art.
Marie has run a successful public relations company for over 15 years. She is a member of the Public Relations Institute of Australia, The Media Arts and Entertainment Alliance and the Foreign Correspondents Association of Australia. Worked in the fields of design, not-for-profit, architecture, science, education, medicine, Indigenous, law and heritage.
She is the author of Australian Aboriginal Art: Collecting Aboriginal Paintings (Images Publishing 2012) and co author of Yannima Pikarli Tommy Watson (Macmillan 2010).