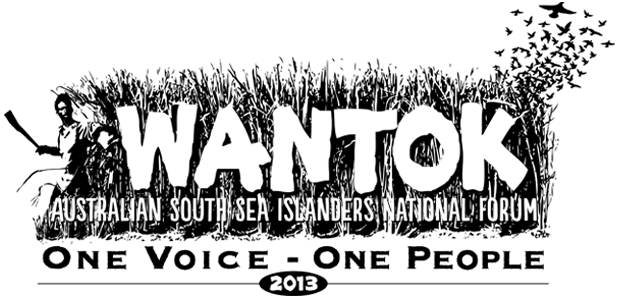 Tweed Heads
Bonito Mabo AO – Opens Tweed Heads Australian South Sea Islanders (ASSI) Capacity Building Forum. Celebration of Culture and Reconnection. ABS ASSI Survey consultation begins. Two Day Forum Hosted by newly Elected ASSI National Secretariat at South Tweed Community Hall (9-5pm)
The importance of local South Sea Islander culture to the rich fabric of Multicultural Australia will be acknowledged in the upcoming Wantok ASSI Capacity Building Forum to be held at the Tweed heads Communit Hall, Tweed Heads NSW on the 7th and 8th December.
The forum will be opened by Mrs Bonito Mabo AO, a Welcome to Country by a traditional owner and speeches by the Tweed Lord Mayor – Cr Barry Longland and NSW Member for Ballina and Minister for Local Government and for the North Coast Donald Page.
The two day forum will be delivered by facilitator Paramount Chief Duane Vickery complimented by a panel with Pacific Island / ASSI Historian Prof. Clive Moore and Aboriginal / ASSI activists Prof. Gracelyn Smallwood, both significant figures and contributor's to history, human rights and justice in Indigenous and ASSI communities.
2013 also marks an historical moment in seeing a national representative ASSI body voted in at this years Wantok 2013 National ASSI Forum held in November at the State Library Queensland (Brisbane). Tweed Heads ASSI will be represented on the National ASSI Board of Directors to the National Secretariat (ASSI.PJ).
Fiona Mount, Secretary TASSI and SBOD, says .. ' I am truly humbled to be nominated onto the Secretariat Board of Directors to the National Secretariat (ASSI.PJ. Acutely aware of the foundation commenced in my home town area of Tweed Heads by our predecessors such as Les & Marg Togo, Phyllis and Robert Corowa, our elders today, I am also inspired by my own family ancestors and the cultural values and morals that they have passed on to future generations. I am passionate about our culture achieving not only a higher national profile but also ensuring that our elders and our youth are not disadvantaged in modern society. I am committed to this National Body, our South Sea Island culture and the ongoing development of meeting the needs of our community. Our story is one that has taken over 150 years to unfold. It needs to be told. It needs to be acknowledged, in a visible and tangible manner. It needs to be catered for, nationally. '
Robyn Watego, Vice president TSSI says … 'Tweed South Sea Islanders open our arms and hearts to new and old friends, roll up our sleeves when there's work to be done, we smile to those who need a friendly face, we listen to those who need to be heard and we know when to work and when to have fun. We are a small group, but we are together and we are here. We are grateful to have such an important event as Wantok at our home.'
President of the National Secretariat (ASSI.PJ) Waskam Emelda Davis says … 'The Tweed Forum represents an important milestone for ASSI people and youth especially in Northern NSW particularly since the formal NSW Parliament Recognition on the 15th August 2013. It is one of a series of programs to assist ASSI to learn more about our history, culture and families, both in the Tweed and in other regions as well as reconnecting with family from the Pacific Islands and sharing our rich culture with the broader community groups. Initiatives such as this establish a sense of belonging for what has been seen as a forgotten peoples.'
There will be a number of prominent names from the Tweed in attendance such as Boykin, Carter, Chadburn, Corowa, Enares, Itong, Keevers, Moss, Mussing, Mye, Noter, Slockee, Toar, Togo, Watego and Wogas families. In particular 95 year old Phyllis Corowa (née Enares) will be attending and is one of the founders for the 1972 ASSI United Council. Phyllis and her husband Robert (Zane) Corowa as president worked diligently with the ASSI community towards recognition by the Commonwealth of ASSI's. Phyllis continued and after Roberts passing saw Corowa Park, Chinderah named after her deceased husband. Her continued work also included the establishment of the South Sea Island Cemetery on Cudgen Road, Chinderah. There will be a ceremony recognizing the prominent elders of the Tweed ASSI community for their diligence and respected work in such a sustained ASSI community group.
Waskam Emelda Davis says 'I am so proud to deliver Wantok on my home territory. I was bought up by my nana who was well respected on the Tweed and beyond Emily May Enares, we lived on Cudgen Road, Chinderah and I have fond memories of my community.'
'This forum will allow the Tweed Community to share their journey, knowledge and discuss a number of local and national needs that they would like to see addressed.
Importantly we will be capturing data that will form the basis for the creation by the Australian Bureau of Statistics of a survey program which will capture effectively for the first time ever, the national demographics of ASSI / SSI people. Up until this time, such statistical data has not been recorded efficiently from a national perspective by Government and ASSI people have been continuously overlooked as a population by government agencies. To most Australians we are virtually invisible and few know of our history within Australia.'
Australia is home to an estimated 40,000 ASSI descendants and a further estimated 300,000 recent Pacific Islander migrants. Men and women and children from eighty Pacific Islands were Blackbirded to Australia between 1863 and 1908 and many of those Islands are represented here in Australia today and have an untapped shared history of relevance.
The newly elected Secretariat Board of Directors (SBOD) and National Secretariat (ASSI.PJ) will champion the Australian South Sea islander plight through meaningful community engagement.
President SBOD – Natalie Pakoa says… 'As the newly elected President of the Secretariat Board of Directors, I look forward to meeting and talking with the community of Tweeds Heads to gain a better understanding from a local perspecitve of the issues facing our ASSI families.'
Brisbane
The Australian South Sea Islanders – Port Jackson (ASSI.PJ) formally invite you to participate as a delegate from your organisation or as an individual community member at this year's WANTOK 2013 National Capacity Building Forum being funded under the Australian Commonwealth Government's 'Community Cohesion Grants Program'.
To attend this years historic WANTOK 2013 South Sea Islander National Forum in Brisbane, you need to register. Simply download the information pack, which includes the registration form, map and other important information and you can get involved.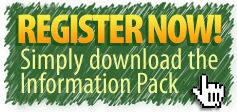 Our venue this year is the State Library of Queensland which has been generously provided by the Queensland State Government.
Address: Stanley Place, South Brisbane QLD
Dates: 1st – 3rd of November 2013, open daily from 9.00am to 5.00pm
The complete 3-Day Programme is available by clicking the link below.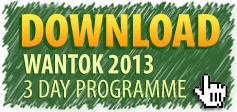 2013 marks a significant 150 years for Queensland since 55,000 South Sea Islanders were bought to Australia on 62,000 indentured contracts to establish sugar, maritime and pastoral industries. Many of these men and women did not return to their Island homes and 15,000 lost their lives to common disease to which they lacked immunity.
During the implementation of the White Australia Policy a mass deportation of some 7,000 South Sea Islanders occurred, and 1,500 were allowed to remain under humanitarian circumstances. Several 100's had crossed the border into NSW in the 1890s and 1900s to escape the more severe conditions in Queensland.
For NSW, 2013 marks 166 years since the first South Sea Islanders were bought to Eden by entrepreneur Ben Boyd who had already used Aboriginal, Maori and Pacific Islands labourers in his whaling industry ventures.
Worried about not having sufficient labour for his pastoral properties, in 1847 he decided to experiment with bringing in a Pacific Islanders workforce, without waiting for government permission. This was a human disaster.
Australia is home to some 300,000 – 400,000 migrant Pacific Islanders and a further 40,000 – 50,000 South Sea Islander descendants of the Blackbirding era.
The ASSI.PJ interim national body encourages those of Pacific Islander descent and the broader community from within Australia and internationally to attend Wantok 2013 in support of recognition for the 80 islands that were affected by the Blackbirding era between 1863 – 1908.